There where many concerts in the past one and a half year. Nothing but less, my thank you goes out to DIG IT! live music guide, but also to the chance of knowing people or artists themselves. From Frightened rabbits, to Junus Meyvant,  Radio Moscow and The Heavy, Sun Kill Moon, the cool boys from JPNSGRLS, my very talented metal and rock singer Roxie Dee to the progressive metal of Symphony X, Joris, and the beautiful soul voices of Nao and Emeli Sandé, such as fabolous Cage the Elephant it truly has been a thrill and ride to spend so many moments with and in all of this music. Writing reviews and beeing able to be part of so much good music fill my heart and mind with joy always looking for more to come. Here some impressions of what I was able to be a slight and little part of.
Backstage to beers and parties, interviews and promotions, my personal "babies" where writing the concert review for Zürich Singt such as my reviews on my facebook blog for the Open Mic Show at Plaza Club Zürich and presenting new talents and well known national artists. To support and getting supportet is one of my personal goals in live...For beeing up to date and get closer to the happenings, I ask for a like on my Liviesnotes facebook page and to follow new and old articles of other artists, bands and concerts caught in the act - live performances are always fresh and uploaded during the concerts. check it out and be with me on my next concert!
---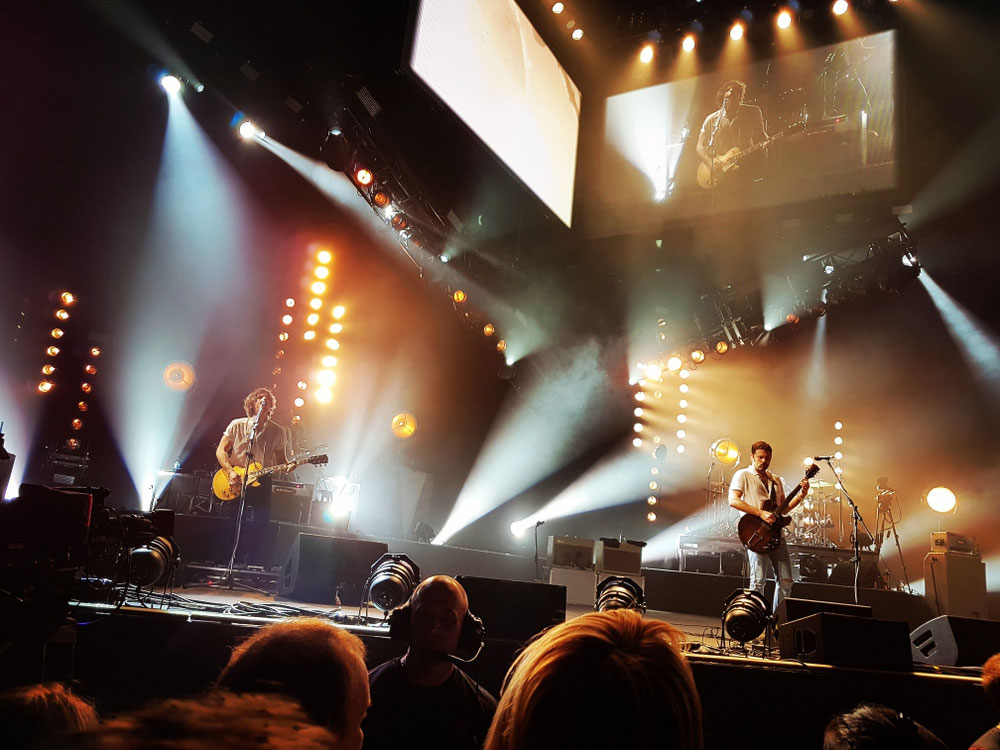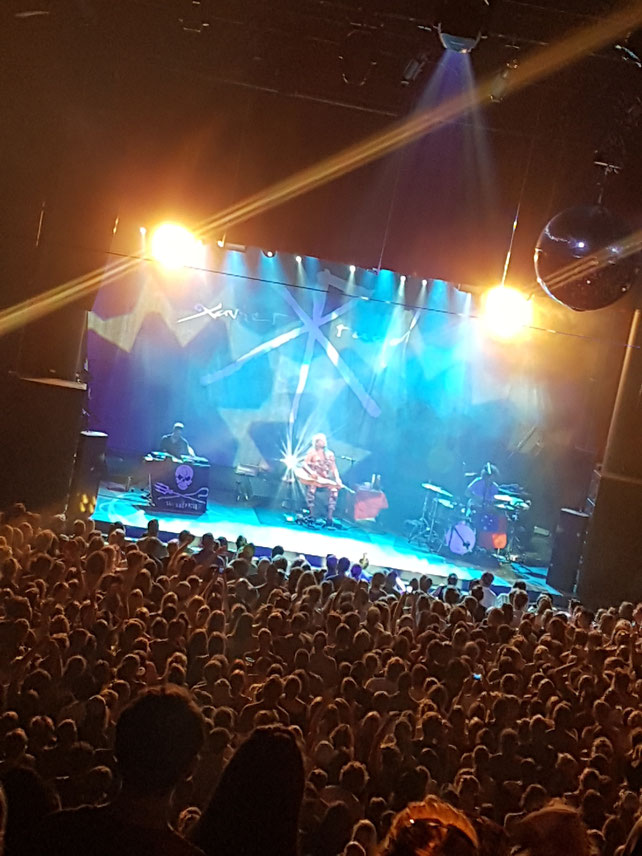 I probably did not really know what to expect on this concert. I was very glad though that I got the last minute invite by a friend to go for seeing Xavier Rudd in concert last Tuesday evening at X-tra Zurich. That gig was completely sold out and got presented by the great team of JUST BECAUSE: Some of the nicest people in the local music business I know!
When I got to the the Xtra concert hall I noticed that there were some real Xavier Rudd fans. Barefooted guys and even girls, lots of them with the so popular men bun or dreads look. I never saw that many – as I love to call them -"Jesuses" at one gig so far which was quite amusing. All of these spiritual appearing individuals were waiting for the entrance to open.
We got into the concert hall and checked out the main stage, on which the fabulous Kyle Lionhart opened the concert night. This young man wasn't afraid to perform in front of that quite filled place and enchanted the audience with his hits like "Moving Forward" and "What I Already Know". My personal highlight was his song "Call Back Home". A melancholic song, filled with desire and dedication about going home showing a wild heart at the same time. It was nice to listen to him but you could still tell – the audience was waiting for someone: Mr. Xavier Rudd.
We had to flee upstairs to the gallery and after a short break, as he entered the stage, we saw a handsome and barefooted Xavier Rudd in his military dungarees. With him on stage, his band; one guy at his DJ desk with an impressive skull sea shepherd flag. Xavier mentioned about the importance of keeping the waters clean and saving the nature, the coral reefs that are dying like the ones at great barrier reef in his home Australia. You could immediately figure out about his awareness of this planet and I was pretty impressed by his messages between the songs trough out his venue.
To my ears, it all was a wild mix of different styles of music like a little power bomb exploding. It was a concert that offered singer and songwriter songs, reggae by Bob Marley (almost – his voice just sounds too similar). That in the song "Come let go" and "The Mother", then we had drum and base mixed with didgeridoo elements in "Lioness Eye" for example which truly got the audience right out to the deserts of Australia or a wild gyspy festival. That was followed by more reggae like his hit "Creacient", some silent but very powerful songs like "Messages", A rock based song got presented to the audience with"The letter" . At the end of the two hour long concert he topped it with hits like "Follow the Sun" and "Spirit Bird".
It was a wild and spiritual journey throughout his night. The audience was euphoric and literally blown away by his tasks and power. I personally was very amazed by the drummer's skills. The heat in this concert hall was rising up to at least 50 degrees! Was I really actually having troubles understanding the different styles of music he played? Probably because my ear was used to that one style of music at a concert of a band, whilst Xavier offered several different ones, not only by playing several instruments like the didgeridoo and guitars but also by showing that incredible diversity of his art. A complexity unknown. A night to remember and many happy and smiling hearts to exit the X-tra that night -for sure!
My insider knowledge about his catering costs that were less than four hundred swiss francs apears to be a very sympatic fact to me.These costs can blow up so easily, depending on a band's ticks and desires. Isn't he grounded our mister Rudd? ;)
What a sweet and sunny evening in Zurich lately. Not that it was only sunny outside, the hearts got also lightened up inside as soon as that clean, male and deep voice from Jack the lead singer appeared. Before the main gig, there was another great duo on stage, two young man rocking it and giving some extra fire to get the audicence going. Mascotte was packed. Their name: Rosborough. My secret tip for any lover of Surf Rock Music. This is a must to check out and I am sure there will be lots more from them to come…
So there it was, the main concert: A thin person he is, Jack. With that wild and ginger hair, a true eyecatcher. Beeing on stage with his friend Harry from Bridlington, UK - where they both are from – made it special as you could tell that both harmonize perfectly on stage. From «Over» to «tell me if ist Real», they  went on and took us straight tot he sea and the shores. Incredible how their music frees mind and soul. I could actually sense this in the way of how the audicene reacted on them. Jacks soft and smooth voice gave each song that special and almost foggy vibe, always knowing exactly when to push it and give the song that extra power that was needed. «Beauty on Breeze» such as «Atlantis» and «To the Sea» are probably dedicated to that one limiteless blue on our planet ; the oceans. But not only this, that personal and touching story behind each one of the mis breathtaking. I assume that they are still quite young at age but some wisdom lies within every song they sang for us that night. A beautiful athmosphere. «Skimming Tones» also a great one is worth listening. If you are ready for a deep dive – go and check out the whole album « Tell me It's Real » and then let us know if you are still dreaming or not, because they are real. And marvelous.
Stay tuned and if you ever hear Seafret and Rosborough again, what you will, then better listen closely. Big things will happen fort hem.
Preview: This sweet and very fresh duo is actually truly irrupting the Zurich and swiss music scene. Indeed they got something to say. What we here will be their EP release this comming saturday. I am happy to announce to be writing and blogging about the concert for liviesnotes but also for the page of coolbrands:  www.coolbrandz.com ! So looking forward. Let's see what they've got for us. See you there!
Review / after the gig statement:
It was definitely worth checking out the very talented RAY DRMA yesterday night at Stall 6 in Zurich. The band - two guys Gianluca and Seba - supported by the stunning female baseguitar player Leonie, knew how to impress the audience.
The evening started an amazing pre band I loved and actually turned out (how could it be any different) to be a female rock-band called «Velvet Two Stripes». There was a very loose and good vibe as lots of family and friends came from a city located in the very east part of Switzerland to support the Band and making it a special night.
RAY DRMA got on stage just after midnight and opened up their venue with a very talented and sexy dancer. She was quite an eye catcher this lady! Their groovy (as I would call it) mix of soul, funk, blues and simply undefinable sound was taking off! The start – off song «Lonley» showed a great mixture of their knowlege how to combine different music styles into one masterpiece. They went on and Gianlucas leadsingers voice just killed it by giving every song so much soul, expression and this depht. What a professional. For everyone who now gets curious about how his voice sounds like I must admit that it reminded me of the swiss famous soul singer called SEVEN. After more pure soul tracks, the audience was stoked and grooved and danced along to it. Some even knowing the lyrics of RAY DRMA's songs. The title «Pretender », a song with a true and deep meaning took over and suddenly, a friend of them got on stage performing and rapping to it as if there was no tomorrow! Stunning performance! That song was then followed by the lead singers favourite song « why ». It was a experimental and exotic mixture of how to combine the instruments. Very interesting for our all ears. RAY DRMA ended their gig with a very soulful and melodic ballade. A bit melancholic, definitely leaving the audience with goosebumps. At the very end of the gig, Gianluca got the girls from the pre band on stage and they got down together one more time harmonizing very well as they let the guitar riffs speak one more time. And so ended that wonderful eve with a big wow-effect on me, a very professional and solid performance of RAY DRMA and sweet memories. I am happy to keep on following their path and see where it takes this great and wonderful band.
More information to be found on their Facebook page such as on I-Tunes and Spotify. Hurry and check them out !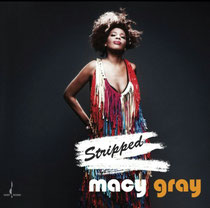 Preview:
You surely know her...! She's about to come into town.The legendary Macy Gray. Looking foward of hearing her black and smoky voice tomorrow at Kaufleuten and expierience her new album "Stripped". More to come tomorrow night whilst having some high expectations on her former hits like "I try" including a quite sad background..did you know..? Join me for this event!
Review/ after the gig statement:
Macy Gray - the unique storyteller showed us a impressive and powerful show inluding creole earrings, three outfit changes and veeery high heels. She told us some fun stories about her live and about letting go for a bit just to enjoy the evening. She did make the audience scream their names to introduce themselfes but also in order to let go of the daily issues of life. Her connection with the audience therefor was amazing. We where debating wether she was drunk or not but hey - as long as she was entertaining everyone that well, how could you complain?  Her band, dressed in that typicle jazz look, made a rediculously good job and their solos on the keys and drums where amazing. Wow! So Macy truly was that firework on stage needed for this audience. After all, we had a wide spectrum over blues rock, soul and funk to even some reagga beats and moves. She performed the classic "ce sera,sera" in a combination of reagga and funk which made you listen up and focus even more on the melody while the crowd sang along. Her last song got perfomed in quite an instrumental and broken up way at the beginning, but then got better and more "ear-likely" towards the end. That might was a bit of my complain but turned out to be just as groovy and funky as the rest of the concert. The audience was truly thrilled about her flashy appearance and presence. A true professional. Good job Macy - with or without booze.
Ja, manchmal darfs auch Deutsch sein:
Macy Gray - diese unike Storytellerin hat uns gestern Abend eine sehr imposante und energie geladene Show geboten. Dies mit riesen Kreolen Ohrenringen, drei Outfitwechsel und sehr hohen High Heels. Sie erzählte uns ein paar lustige Geschichten zu ihrem Leben und der Liebe und das man sich auch mal gehen lassen und sollte. Gesagt getan. So durfte das Publikum dann auch gleich mal ihre Namen losschreien - mit Erfolg und einem riesen Lärm - den ihre Verbindung mit dem Publikum war wirklich grandios. Nun debatierten wir dennoch, ob sie wohl total verladen oder betrunken sei. Nun gut, solange sie das Publikum so gut mitriss und unterhielt - was konnte man da schon sagen? Ihre Band, gekleidet im Jazz Look mit gestreiften Anzügen und Sakos, leistete einen absolut super guten Job und die Solos vom Keyboarder und vorallem auch dem Drummer liessen einem etwas sprachlos werden. Macy war definitiv das erwünschte Feuerwerk! Zu guter Letzt setzte sich dieses Konzert zusammen aus einem grossen Spektrum von Blues Rock, Soul und Funk wobei auch Reagga beats und Melodie dazu kamen. Gegen Ende performte Sie noch den Klassiker "ce sera, sera" in einer Kombination von Reagga und Funk was sich doch sehr speziell anhörte, jedoch aufging und dazu führte, umso mehr auf die Melodie zu hören. Der letzte Song wurde dann doch sehr instrumental und abgehackt eingeleitet. Dies irritierte mich persönlich ziemlich, verbesserte sich dann aber mit ihren ersten gesungenen Lines und wurde dann doch noch zu einem richtigen Song. Zu guter letzt ein sehr grooviges und funky Konzert mit Saxofon elementen gespickt.
Das Publikum war restlos begeistert von Ihrem Auftreten und Erscheinungsbild wie auch ihrer Präsenz. Ein Profi hald.
After all : Guter Job Macy - mit oder ohne Alkohol.
She is my personal star of them all. Such great voice, power and dynamic comes from within that beautiful soulsinger from Scottland. Writing lyrics for many big stars at first for years, she made it out on the market and we couldn't want to hear her sing. Black diamond as they all are, she rules soul. Not to mention that she seems more down to earth than our beautiful Queen Bee. She simply took our breath in this small and personal venue that took place at Kaufleuten. Pretty exited and happy that I had the chance to get those Tickets that night. It truly was needed at that time for our souls and hearts. Thank you Queen Emeli!
Another spontanious night where I got asked to do an interview for Digit-live.ch. I knew about their music, and I got my questions ready but here was still some information missing about them. Where where they from? Who where they actually? As I got the contact from Matt, he founder and leadsinger so as the guitarrist I went over to Gonzo last night for the interview. Hours later, I ended up at the actual gig having had the chance to chill out with them, doing my interview for digit-live-ch and getting to know him, Veronica, Brandon and Jack so as the lovely Sheva much better. Matt being such a great person, and it is definitely a fun band with some great vibes!
TGonzo was quit packed and the crowd waiting for their concert. They startet off their venue with sexxy skyype, then played another hit called LA baby, which really touched me as I've just been in LA two months ago and having family over there. They played a total of 16 songs, including some of the new ones Matt wrote like Paradise, Light in the dark or don't you feel.
The crowd was going wild to La-La-love you so as to ride the tide. The long guitarrsolos where killing it.  The first solo-part, Matt played in the song Abergine. Incredible. To me just some great get-away-travel and surf sound. The crowd was definintely going crazy in the last two songs in Light the dark and don't you feel. These solos truly left everyone speechless. I feel blessed about meeting these great people and enjoing such a good night with them.
My full interview with Matt of the Blank Tapes comming up soon on digit-live.ch! Don't miss it and check it out! www.digit-live.ch
More about the Blank Tapes and how to get their music here:
https://theblanktapes.bandcamp.com/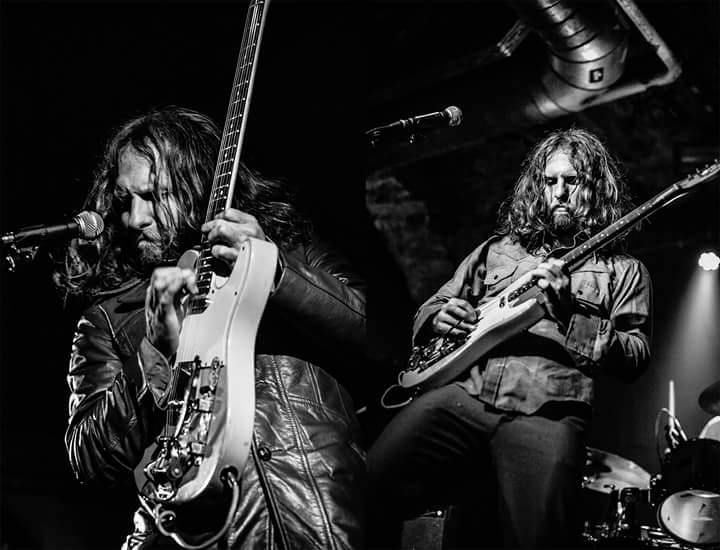 There was this fabolous gig in Paris at le Divan Du Monde in early february 2016 where I was able to write a review for musigpub TV. What a fabolous night and venue. Not only that I got invited by his manager and good friend of mine from  Australia Dylan, but also did we all spend a wonderful night together as there was a big birthday of the leadsinger of the mainband Nahko and medicine for the people. Lovely bands and a very talented singer as well. Getting to know Kim Churchill as this nice and laid back surferguy from the australian coast made it easy for me. We could talk about the surfing so as his music and the tour. His gig was incredible, a very inspiring one-man-show on stage and spreading out this music full of good vibes and insipration. Breathtaking. Now finally finding the time to put the link on my webpage. Proudly am I sharing my review here now on liviesnotes. check it out.
Here some pictures taken with him and manager Dylan after the gig at Rapperswil Jazzfestival last summer, where I was lucky enought so see them again and enjoy a very rainy but powerful outdoor gig..