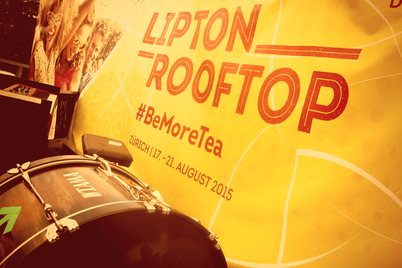 What a good evening and event!

We definitely had a blast at Lipton #beMoreTea event last thursday. There was a nice relaxed atmosphere, supported by Joiz and Radio ERJ Zurich. It wasn't too crowdet so you could have a nice talk with the people.

The special guest performing that night was the international succsessful swiss band PEGASUS.

They definitely rocked that rooftop at the parkinghouse downtown in central Zurich. The leadsinger even said it would be something different for them to play at a rooftop as they never performed on one before. Good sense of humor! You could tell that they had loads of fun performing.

My special note to that is that after they played the official set of songs, they did play 2 old songs really rock'n'roll giving it its special something to their other songs. It sounded different and you could tell that they can also play other songs/ genre too.

Attached you find some impressions of this great event. Stay tuned!