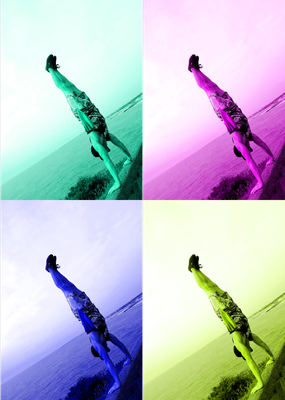 Biarritz - One of the most beautiful citys at the south west coast of france. A beautiful and contemplative cities that I've ever seen. It has this lovely romantic french charme, culture and many things to see so as the casino, the surfbeaches, muesums, shops, bars and restaurants. It's one of THE surfmekkas along the atlantic coast. There are many surfcontests so as the ROXY PRO womans world tour and the QUICKSILVER PRO mens worldtour so as many qualifying contests.

If you're interested to go and see the pro's rocking the waves, check out this webpage: http://www.surf-devil.com/en/surf-calendar.html !

Our trip led us to Biarritz on a sunny and hot afternoon, starting it up with a nice picknick next to the light house. There's a nice walk at the shore towards the center city where we had a guitarr- jamsession which was great!

We had a lot of fun and you could tell that there was exitement in the air. One of our surfinstructors gave us great information about the culture and history of Biarritz. Did you know that there where actually US-Soldiers who where positioned in Biarritz at the second world war who even brought over their surfboards for doing some surf there?! I didn't, wasn't surprised though when seeing all of these great surfers in the water!

After a nice walk towards the center city and promenade you can try out the delicious french food at one of the restaurants or go to gamble at the fancy casino right next to the bay. Going up towards center city you can see many neat little places and bars so as the typicle french buildings with all of their charm. After hitting one of these nice places, the bus drove us home safely to our great surfcamp in Moliets. ( www.puresurfcams.com)
Of course with more acoustic music accompanied with vocals at the back of the bus indeed! ;-)

Thank you all for the great time in Biarritz! Check out the following pictures and impressions of this lovely afernoon.